---

---
About us
Silverdart Publishing is an independent company with a successful 25-year record of producing magazines, newsletters, books and web-based information for professional organisations.

Business and finance publications are our speciality - but we also design and publish catalogues, leaflets, certificates, cards and other material. We are based in Gloucestershire and serve clients in London and elsewhere.

We would be pleased to help you with any publishing project, large or small - see our contact details below.
Our services
We offer a full range of services in both print and web, including:
Editorial and planning: copywriting, articles commissioned or written, editing, sub-editing, proof-reading and a general editorial overview of a document, publication or website to ensure it hits the target.
Design and production: we work with you to present your publication or website in the most appropriate way, whether at the cutting edge of design, or using a traditional format.
Advice and management: how do you get best value for money? Which medium do you use? What are you really trying to achieve? Our experience can help you make the right decision. We draw up an operational plan with you and then we make it happen.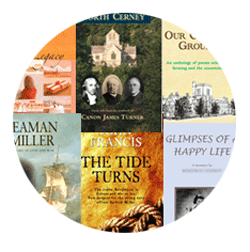 Magazines and websites: we combine our traditional print-based publishing work for clients with web design and implementation, as appropriate for you.
Books and brochures: we have produced reference books, novels, an exhibition catalogue, a church history, a poetry anthology, brochures, cards, certificates and more.
See the case studies below.

---
Our clients
Over the past two decades we have worked for:
the Association of Corporate Treasurers; the Chartered Institute for Securities & Investment; the Institute of Chartered Accountants in England and Wales; the Investor Relations Society; the Royal Agricultural University, Cirencester; Cheltenham College; and various corporate and individual customers.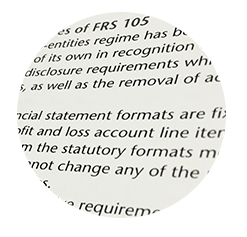 "We have had a long working relationship with Alex Murray and his team at Silverdart and we have always found them to be very professional and attentive. They have provided the Society with attractive and cost-effective solutions to our publishing requirements and have always delivered projects on time and to a high quality. We would have no hesitation in recommending them."

Michael Mitchell, former general manager, The Investor Relations Society
"Silverdart has produced many publications for us over several years - all to a very high standard and supported by a first class service."

Chris Jackson, former head of the Finance & Management Faculty, ICAEW
"This little book, produced by Silverdart on behalf of the United Benefice of Stratton, North Cerney, Baunton and Bagendon, is well illustrated and professionally produced. It's a model for others."

CHURCH TIMES
"Many thanks indeed for... your gorgeous anthology. What production values! And an attentiveness to detail and precision that's getting rarer and rarer. This is how poetry publishing ought to be managed: with thoroughness, accuracy and minimum fuss."

Mario Petrucci, poet
---
Case studies
The publications shown here are a selection of those we have produced for a range of clients over many years.

Refresh for more

Back to top
1992 - Our first magazine
The first magazine published by Silverdart was the launch edition of Securities & Investment Review, the monthly magazine of the (then) Securities Institute, a new professional body for professionals in the securities markets. The first issue featured an exclusive interview with the chairman of the London Stock Exchange, Andrew Hugh Smith, and a foreword by the Bank of England's governor Robin Leigh-Pemberton. We published the magazine for five years.
---
Avoiding the sharks
How do family businesses survive and prosper in a tough competitive environment? The February 2011 issue of Finance & Management, the monthly magazine of the ICAEW's F&M Faculty, looked at the crucial issues for such companies to address. Other articles included 'Systems thinking', 'Dealing with sustainability' and 'The next big management breakthrough', plus more. For information about the faculty, see here.
---
Project management
Managing projects is one of the key tasks of any business executive - and finance professionals play a crucial role. The June 2011 special report for the ICAEW's F&M Faculty examined in depth the various aspects of project management, from useful tools, to team-building and oversight - with further reading and web links. For information about the faculty, see here.
---
Schoolbooks online
Silverdart designed and built an online educational bookstore for the international bookseller Mallory International during the summer of 2011. This store, available only to Mallory's many schools and university customers in Africa, contains 23,000 titles. Silverdart developed the site using ExpressionEngine CMS. The site, which includes 'browse', 'search' and 'order' functionality, has been well received and promises to speed up the company's international schools supply business. For more on Mallory, see here.
---

---
Thank you for visiting
If we can help you, please get in touch.
Tel: +44 (0)1285 831 789 Email: info@silverdart.co.uk
Correspondence: Woodmancote Manor, Woodmancote, Cirencester, Gloucestershire GL7 7ED
Contact: Alex Murray (amurray@...) or John Thistlethwaite (john@...)

All material displayed on this website is copyright of Silverdart Ltd or its clients. This simple 'no-frills, no-menus' website was created by Silverdart, using ExpressionEngine v2.1.3, based on Skeleton v1.1. If you have any comments on the site, we would be delighted to hear from you.

Cookies are used only to monitor the volume of traffic to this site. No other visitor information is sought or collected. We believe that, like most websites, our usage is well within the fair use provisions of relevant legislation.

---